Wood Flooring
this is a subtitle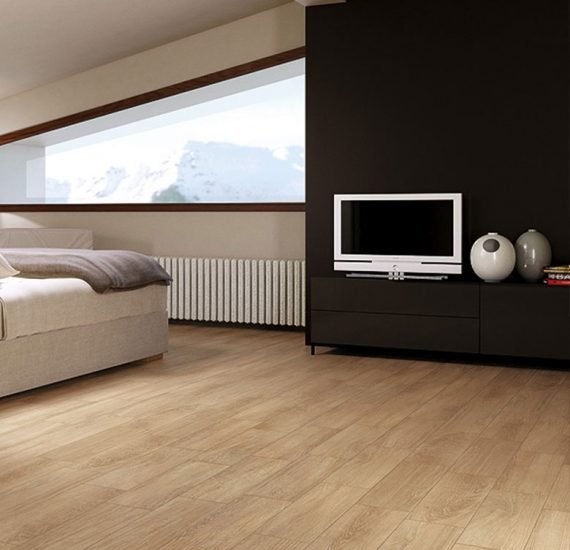 If you happen to be a nature lover, or just love the feel and look of the great outdoors, then wood flooring is for you. The use of wood flooring has been known to lend a natural and rustic feel to a room. Such a look is fantastic for guests, and the various wood options fit a wide variety of design choices from barebones utilitarian to ultramodern.
Another advantage that draws people in to wood flooring is that it is easy to clean. This makes it especially attractive to those with pets or children who are liable to spill something. Just a quick wipe with a cloth, or perhaps a mop for more serious messes, and nobody will be the wiser.
Wood flooring has another advantage in that it is a long-term investment. With proper maintenance and care, a wood floor can outlast multiple generations and still look as beautiful as the day it was installed. It is perhaps for this reason that hardwood floors can increase the resale value of your home. After all, you can more easily convince a buyer to pay more if they know they will not have to invest in additional floor maintenance, repairs, or replacement within their lifetime. Even if you intend to leave your home to your children, hardwood floors can save them a burden that other options may impose.
Recognized Wood Flooring Brands
In order to make sure that your wood flooring meets the lofty expectations of the material, we only install the best, most recognized brands. These brands include companies such as QuickStep, Mannington, and Mohawk. If you wish to try before you buy, you can visit our store and experience your choice first-hand.